Famous oral care brand in Hong Kong, "Darlie", has released its latest commercial featuring Keung To, a popular idol in Hong Kong. The latest commercial featuring him is a fascinating fusion of animation and live-action.
This work was produced using Rec Out, with the music written and arranged in Hong Kong and all production for lyrics and vocal recording done in Japan.
Recently, we've received an increasing number of requests for Japanese lyrics and Japanese vocals for overseas productions.
The lyricist developed the image from the storyboard with the briefing information and created a 30-sec image first.
With a popular Hong Kong idol starring in the TVC, the vocalist was chosen to be Eric Fukusaki, who has a fresh and bright tone in his voice.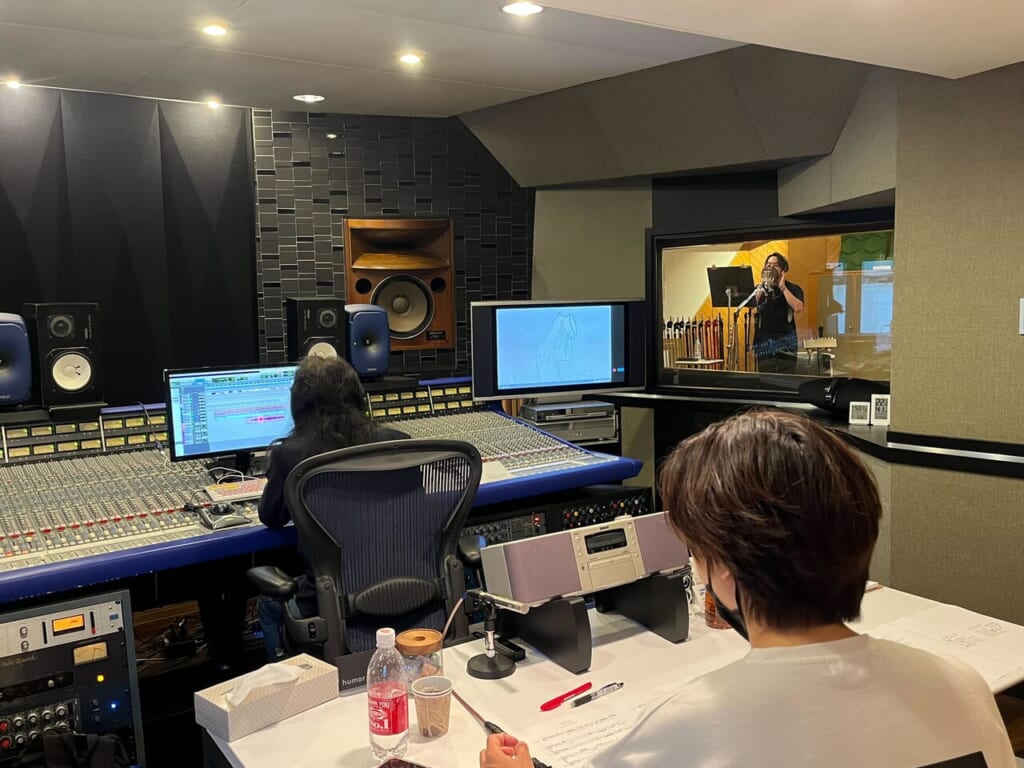 For this project, the vocals were recorded in a studio in Tokyo. Only a minimum number of four people (director, engineer, vocalist, and one production person) entered the studio, the rest participated remotely from Hong Kong and Japan, individually.
The recording proceeded with active communication, and the session data was checked in Hong Kong 30 minutes after the recording was completed.


The recording was not " the Corona disaster version," but "remote even if you are not the Corona disaster version.
The form of recording has also been evolving. Please give it a try!
Darlie Hong Kong CM "亮白清新 笑容拉近你我"
Composition: Chan Wing Kin Kay (click music)
Direction: Yusaku Tsuchiya (ongaq)
Engineer: ucchiy(STUDIO ARNEST)
Management: Anders Lee(click music), Kana Honda(ongaq), Tetsuya Hanada(ongaq)
Lyrics:Saira (ongaq)
Vocal:Eric Fukusaki