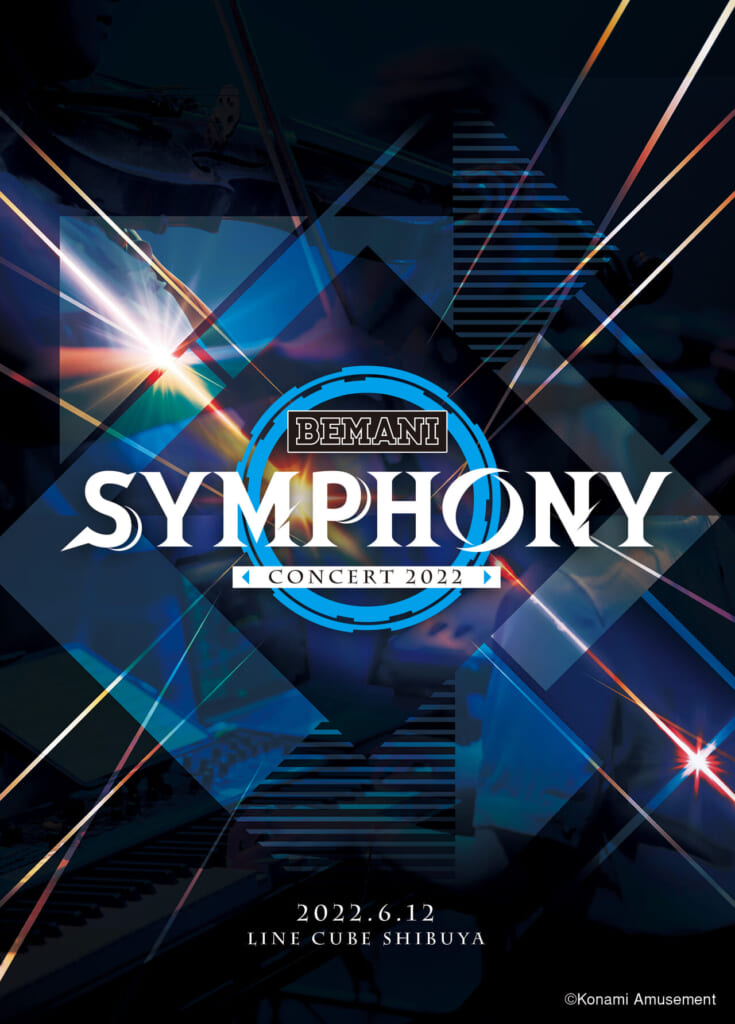 The BEMANI SYMPHONY Concert 2022, an orchestral concert of the Konami music game BEMANI* series, was held at LINE CUBE SHIBUYA, Tokyo, on 12 June and brought the event to an enthusiastic conclusion.
Fans expressed their wish to experience this excitement once again and waited for this moment… a Blu-ray of the concert, which will finally be released on 2 November!
The Blu-ray features the Soirée performance, with two songs("starmine" and "POSSESSION", ) performed only at the matinee performance, as well as a digest video of the highlights and virtuoso technique in the show, and a full view of the stage from beginning to end as special features.
Additionally, audio commentary is also included in the set.
Yusaku Tsuchiya (music director) from ongaq and Kae Sugihara (concertmistress) from gaQdan, who are the key persons in this concert, participate in the audio commentary, and together with Ryu☆ and wac, they talk about the backstage that you can only hear here, so please enjoy this as well!
As a bonus for the first issue only, an acrylic stand featuring the key visuals by beatnation (dj TAKA, DJ YOSHITAKA, Sota Fujimori, L.E.D., kors k, Nekomata Master, Ryu☆) will also be enclosed.
Please relive the excitement of the live performance at your house!
For more information, check the special website
*BEMANI is the name of the unified brand of music games from Konami Amusement Co., Ltd.