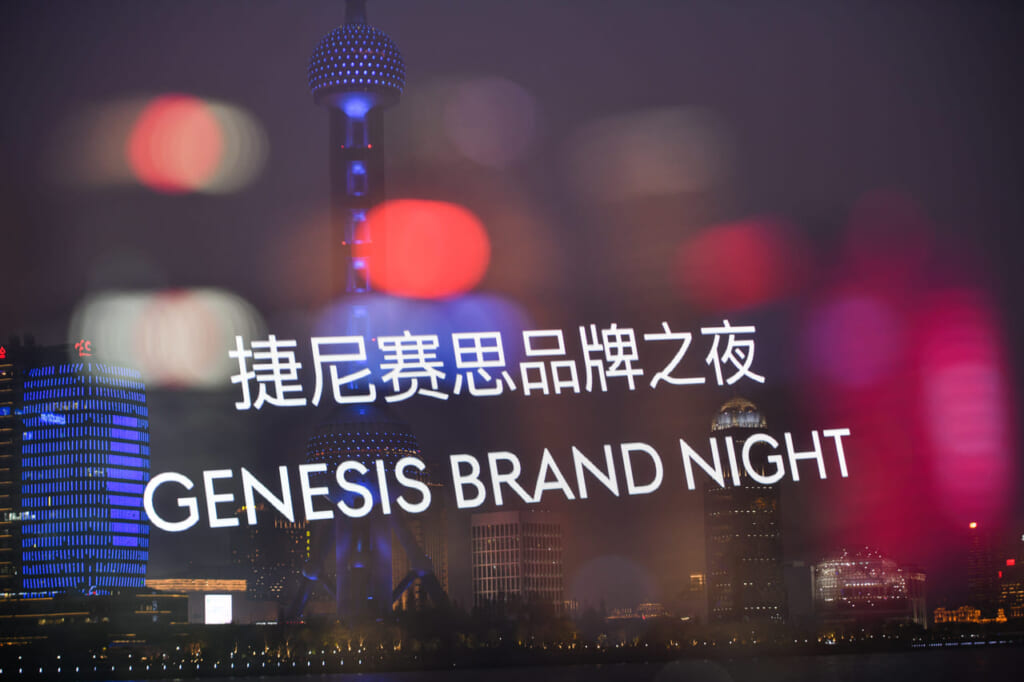 G80 sedan and GV80 SUV from HYUNDAI's brand GENESIS made a debut!
On Friday, April 2, the unveiling event "GENESIS BRAND NIGHT" was held in Shanghai, China, and ongaq served as the music director for the drone show.
A total of 3,281 drones flew over the night sky of the Bund in Shanghai, filling the sky with brightly lit images that appeal the world of GENESIS, and it immediately went viral and keep growing its spread!
The 3,281 drones actually broke the Guinness World Record, and a certification ceremony was held in Shanghai today.
TaQ Sakakibara, who served as the music director, expressed his joy at the event, saying, "It's a shame that we couldn't see the actual drone show there, but it was a great honor to be entrusted with it, and we could enjoy building up the show."
【Staff】
Music Director: TaQ Sakakibara(ongaq), Yusaku Tsuchiya(ongaq)
Production management: Kana Honda(ongaq), Tetsuya Hanada(ongaq)